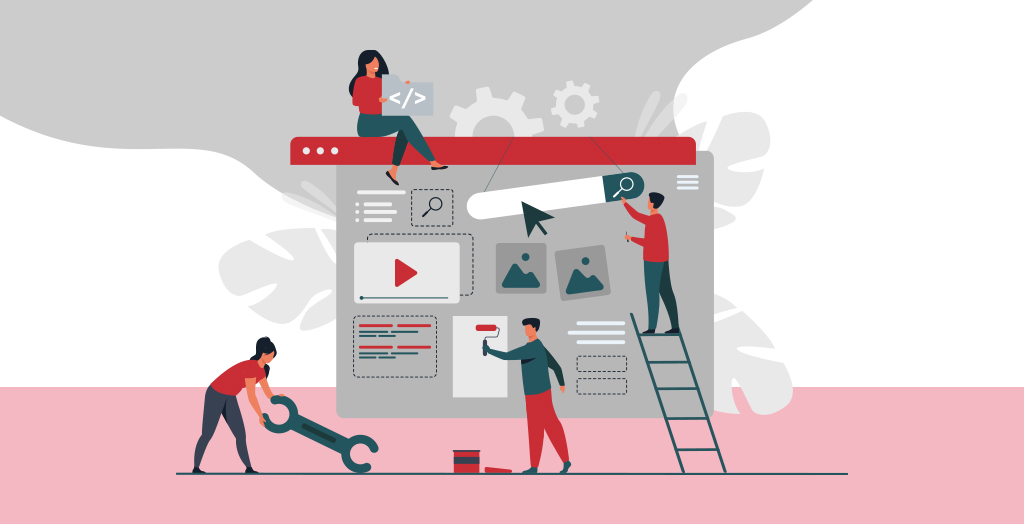 Did you know more than half of the people wanting to create a website fail just because they do not have any coding skills or are afraid to know more about tools like WordPress?
Are you looking to make a website? Creating a website can be a terrifying thought if one doesn't know the process. We at QeWebby have helped over 100+ clients to deal with the problem. This blog is for someone who doesn't actually know how to code but wants to build a website anyhow. According to current technology trends, WordPress would be the tool to create a website without any coding skills required. Here is how your journey of creating a website may look like:
Finding and registering a domain name
Choosing a web hosting
Installing WordPress software
Installing a template to change your site's design
Creating new pages and adding content
Customizing WordPress with add-ons and extensions
Getting in touch with the WordPress community
Taking it further, building websites with more features through the marketplace available
Leaving the things like hosting and installing aside, this blog is going to dive into exactly how one creates a website and how much it can actually cost.
Why would it cost me if it is free?
A website typically has two things for its existence over the grid. That would be Domain name meaning the keyword audience will search to get information about your website for example www.qewebby.com. It usually costs $15/year. The next thing a website has is web hosting. You also need to save your data of the website over a particular location of the grid known as hosting. There are a lot of web hosting providers out there. The best choice would be to select Bluehost as it has a variety of choices. The average cost for web hosting is $7.99/mo and for a domain name is $14.99/year.
Let us help you create your own website in easy steps below:
01. Choosing a template
Templates are the pre-defined designs of a website. These templates are the reason for your website to look the way it looks. There are over thousands of themes to choose from in WordPress. By default, each WordPress site comes with a basic theme. If you visit your website, then it will look something like this: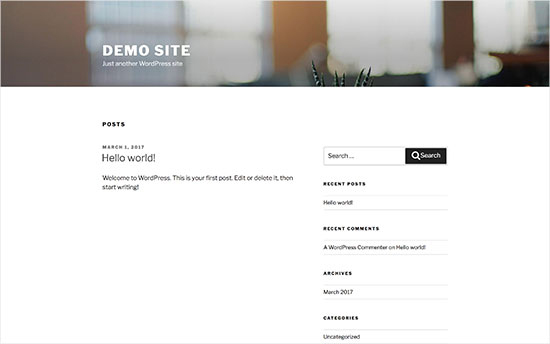 One way of customizing your design template is to use a theme with flexible design options such as Bento. This particular tool helps you to tamper with existing templates in your WordPress account. Visit Appearance » Themes page and then click on the 'Add New' button.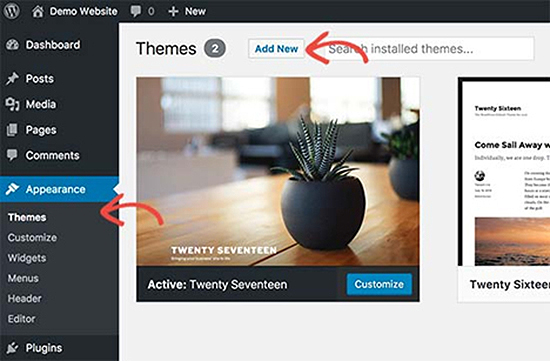 Search Bento on the search bar and install it.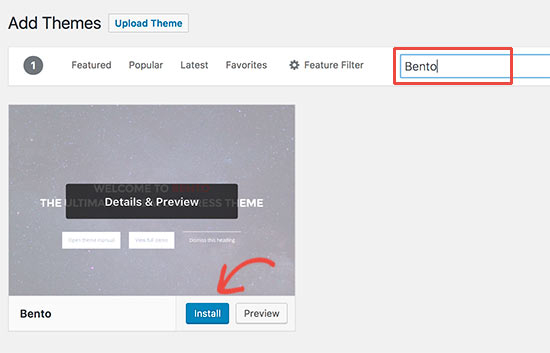 Once the theme is installed, you can customize it by clicking on the Customize link under the Appearance menu. This will launch the theme customizer where you will be able to change your theme settings with a live preview of your website.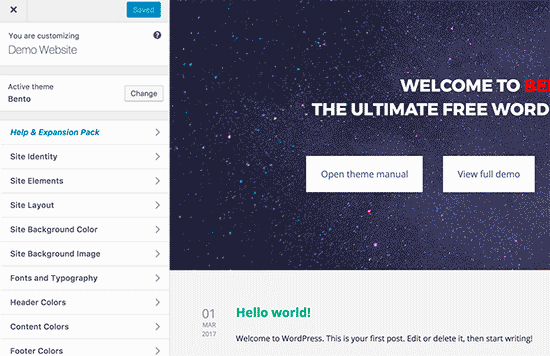 02. Adding Content to your website
There are in total two types of content available that can be added to your webpage:
1)Posts: This type of content is mainly used in blogging. The content that you add appears in a reverse chronological order meaning newest first.
2)Pages: This type of content is used when the webpage requires static content for example: privacy policy, contact info, etc. It can also be used when your blog requires a section with static content like- spotlight or news. Head over to Pages » Add New page in WordPress admin area. The following screen will appear in front of you and as shown in the picture below there are a lot of features that you can add to your page. The features include: Word Styles, Adding blocks, and also the way the audience will perceive your page (public/private).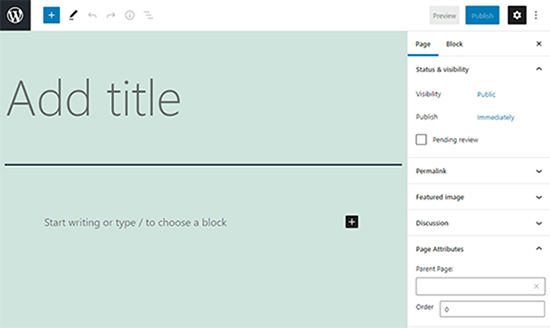 03. Tweaking Dashboard
There are a lot of enticing features given in the dashboard. These include- Posts, Media, Pages, Comments, Appearance, Plugins, and Tools.
A few of them are shown below:
Settings:

There are various features given under settings of your webpage. These include- general, writing, discussion, media and permalinks which works as their name suggests.
Reading settings-



General settings-



Adding a comment- Select discussion setting under Settings.


Appearance:

This feature helps you to add things like header and footer, menus, etc. The subtitles include themes, widgets, menu, and background.


Menu Settings under Appearance

Options available inMenu

Options available inMenu

Plugins:

The WordPress plugin is something that adds new functionality to your WordPress site or extends existing functionality on your site. There are over 58,000 plugins or rather apps available to install. So basically they are a bunch of codes that WordPress uses as an extension to add new functionality for the user.
Examples of some useful plugins are:
It improves search engine optimization and helps you to get more audience through Google.
This plugin is used to make your website faster by automatically refreshing your cache data.
This plugin is used to attach CRM like HubSpot to your website as an additional feature that allows managing business emails easily.
This plugin is specifically used to determine the traffic of your website. It uses GoogleAnalytics to give you insights into the flow of traffic.
And many more in all kinds of domains.
CONCLUSION:
In the end, if you are stuck and looking to troubleshoot or complete your website project, or reskin the old website and find it difficult to do so or looking for some advanced website creation we at QeWebby are here to help you at the most affordable prices. We will understand you and your company and help you create a website for a better business flow or blogging audience. Please reach us for further inquiries!
Last updated on 21/09/2021 by pen-pushers at QeWebby