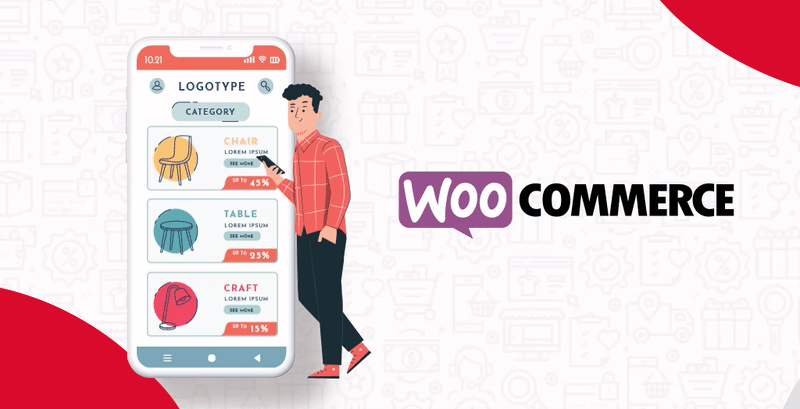 In the current social media obsessed world, businesses can get a good number of visitors to their e-commerce site. All they need to do is target the right set of audiences. Although all these things might seem fascinating, the real challenge is whether all visitors or users are buying your product or not.
Getting a massive amount of visitors on your website but no one is buying? This is why the Woocommerce product page conversion rate is such an important statistic for evaluating the success of your efforts and optimizing the performance of your WooCommerce store.
Fortunately, there are a few simple techniques to boost your conversion rate and optimize your product pages. Since all the below techniques which we have discussed in the article are primarily the major factor in most customers' purchase decisions, you should do everything you can to improve their efficacy.
How Do You Measure Conversion Rate?
Consider below image as an example from Google Analytics to measure conversion rate:
Conversion Rate Formula
Conversions/total users X 100= Conversion rate
16000/63,000 X 100= 25.40%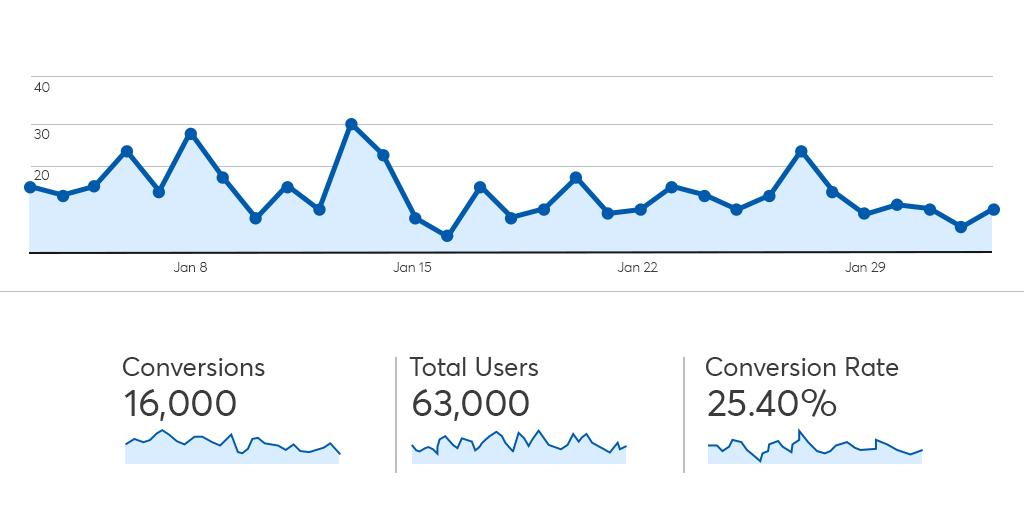 Conversion rate optimization is applied to the people of the following phases of the purchase process:
Discover Phase– the people or the one who wants to know your brand and learn about your product and services.
Select Phase– the people who know your brand, service, and product and those are taking the next step to make a purchase or visit your website.
Purchase Phase– this is for the people who make the final decision and purchase from your e-commerce store.
During the above phases, people always compare the product and the services with your competitors and take their time to make the final decision. So, boosting or optimizing your WooCommerce store for higher conversions is significant to generate more revenue and increase sales. Hire WooCommerce developers to boost your WooCommerce store for higher conversions.
To build the optimal storefront for your customers, WooCommerce optimization requires a combination of marketing and internet skills. Here are simple techniques to boost your conversion rate.
Tips to Optimize or Ways to Boost WooCommerce Product Page Conversions:
1) High-Quality Images
Great images are part of successful product pages. Customers depend on visuals before deciding to buy because they can't touch or see products in e-commerce stores. So use lots of high-quality images.
As per eMarketer, on e-commerce websites, the average customer expects to view at least six photos per product. Include high-quality photographs from numerous perspectives with each of your product pages to give your customers the clarity they desire.
One of the best things to do is enable the image zoom feature, by doing so you can boost your customer's ability to visualize your products. Customers can focus on a certain section of an image to obtain a close-up look at the features using image zoom.
2) Build your Ecommerce Site Mobile Friendly
To increase WooCommerce conversion optimization, make sure your store is as easy to navigate on a smartphone as it is on a desktop. Your online store should always be responsible. Always test the UI on mobile and make sure the speed is up to the standard.
Custom breakpoint for elementors helps you to target any kind of devices like mobile, laptop, tablet, and desktop allowing you complete control over the appearance of your website on any screen.
While editing you can see your website the same as visitors would see, regardless of which device you wish to replicate. With dozens of compatible themes that are mobile responsive by default, you can drag and drop items around to build the style you want.
3) Upgrade your UI
Your conversion rate is influenced by a clear user interface (UI). Look into the following points:
Do you have a clear call to action (CTA)? If not then add a clear CTA.
Make graphic modifications to your product pages as necessary. Product images that are clear and load quickly, as well as seamless navigation and contrasting colors, all help to sell your products.
Consider using a tool like Hotjar to see which aspects of your website appeal to users the most.
An e-commerce store can benefit greatly from a user interface that is focused on functionality and has a clean design.
4) Add Customer Reviews
Good descriptions and visuals alone aren't always enough to persuade customers to purchase your products. People frequently want additional assurance that a product will match their requirements. Social proof is one of the most effective techniques to convey such confidence.
User-generated content and product reviews, such as a social media post with a customer using the product, are the most popular kinds of social proof for e-commerce product pages.
According to ShopperApproved, 91% of customers read product reviews before making a purchase. Products with good numbers and positive feedback get more purchases.
That's not all, below points has detailed data analysis by ShopperApproved that reviews have a direct impact on purchases:
91 % of customers read online reviews.
88% of purchasers trust reviews as much as personal guidance.
42% of companies with reviews report higher average purchase values.
Displaying reviews can boost conversions by 270 percent.
The products that have positive reviews are sold 200% more than those without.
5) Security of your E-commerce Site
E-commerce buyer's the first main concern is transaction security. Inform your clients about the security of your site and the efforts you've done to protect their personal information. To enhance your conversion rate in the long run, you must establish a trustworthy reputation.
Setting up SSL on your site and displaying security badges at checkout helps persuade customers that the site is fully reliable.
6) Increase Urgency by Promotions
As per famous sales guru's there are four reasons why customers are not buying from you:
There's no need.
There's no money.
There's no trust.
There's no rush
While the first two factors are beyond your control, you can certainly influence urgency and develop trust. Let's start with urgency first and then move on to trust later.
The law of supply and demand can be used to generate urgency on your product page. You can create different types of unavailability pop-up messages like:
Unavailability due to a lack of quantity (Only 2 items left at this price)
Unavailability due to the passage of time (Last hours to buy)
If your product's supply is never-ending, you can provide time-sensitive rewards, such as a free present to the first X number of buyers or a discount if they complete the transaction within a particular amount of time.
Now if we talk about trust your unavailability messages or promotions should be genuine. Never ever lie to your customer by promoting fake urgency as your customers will notice that and will create trustworthiness issues. If it's a fake urgency promotional campaign then customers will never rely on your advertisement in future.
Conclusion
Shoppers that visit your product pages are only a few clicks away from making a purchase. You have a better chance of converting them into a customer if you can provide them the information they desire in a painless manner.
Now as you know how to boost or optimize your WooCommerce product page conversions and resolve issues related to low conversion rate. You may successfully increase your conversion rate by adopting the above points. If you already have a WooCommerce store and want to boost or customize WooCommerce product page, then contact us for more details. For all your queries and related solutions, You can also join our Groups on – Facebook, linkedin, Insta, Twitter
Last updated on 20/12/2021 by pen-pushers at QeWebby