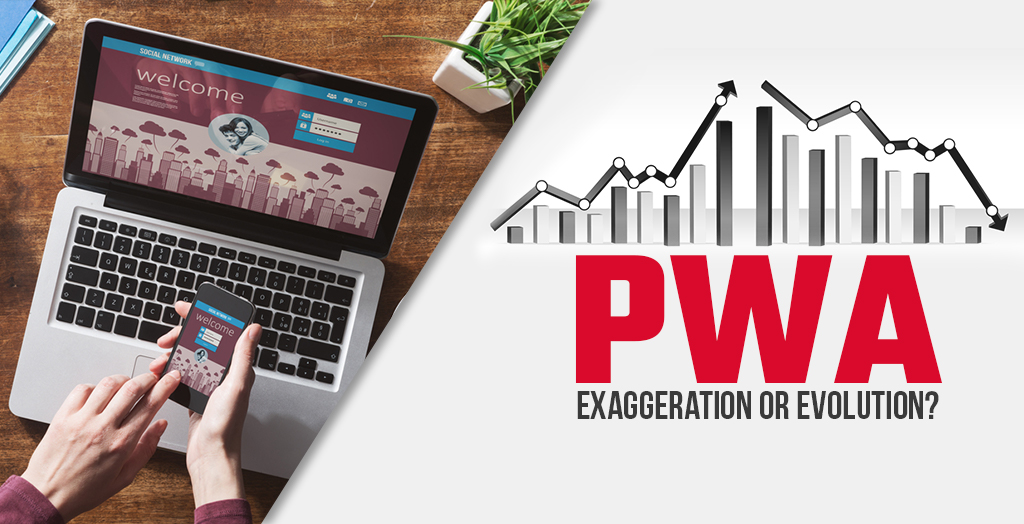 World has come to a mutual understanding that evolution can only happen with iterations and synchronicities. Especially after the discovery of learning algorithms, technology has reached a point where it can adapt itself to deal with newer problems. PWA (Progressive Web Apps) are a type of web apps with a similar kind of taste. It has one for all and all for one sort of functionality. They are known for their flexibility of running in different systems as well as for reaching maximum people or users.
What areProgressive Web Apps?
PWAs are software applications that can work with any device that has a basic browsing system. They are installable, linkable, with push notifications, progressively enhanced (meaning can work on older browser versions with lesser efficiency) and use SEO to appear first on Google Index. This is what makes these types of apps more reachable. They are specially built in such a way that they are extremely easy to handle and use.
As you might know there are now in total 3 basic types of apps: Web apps, Native apps, and PWAs.
Web apps are more reachable.
Native apps have more features whereas,
PWAs are sort of a hybrid of both.
What makes Progressive Web Apps so special?
1) Discoverability:
PWAs can be easily found over the grid as they only require a basic web browser. This makes it easy for the content available inside the app to get indexed in Google Indexing. This makes it appear before any other apps on google search page. SEO (Search Engine Optimization) plays a very important role in creation of content for the PWA. It is the main reason why a PWA stays trending.
2) Capable:
Until recently video chatting was only available on platform specific apps but with the recent development of programming languages, one can easily integrate two languages as extensions to add more functionality. This makes the creation of PWAs easier and also makes them more capable.
3) Reliable:
One more interesting fact about PWAs is that they work regardless of the quality of internet connection that the user has. Even if the network is bad or the user is offline, PWAs are reliable and fast. The quickness of these apps is what makes them more reliable. As the page load time increases, the bounce rate of the webpage also increases simultaneously. This reduces the quantity of the audience that visits the website. Thus, to avoid such hassle, PWAs are made to make the app content available and the app usable in the blink of an eye.
4) Installable:
Another thing that makes PWAs so interesting is the fact that they can easily be installed over the computer. The app opens in a separate window over which the user can operate it easily. This gives extra functionality to the user and the data that is modified over the installed app automatically saved over the browser PWA. For example: the latest WordPress.
5) Progressive:
PWAs are specially made to make them usable in older versions of web browsers. As the version of browsing improves, the functionality of the app also improves. This makes it possible for them to be available everywhere no matter how much older technology the user is using. This in turn increases the traffic of the website making them more and more popular.
6) Linkability:
Last but not the least, PWAs are also very linkable meaning they can be easily shared through various devices using a link. These days, links can be shared easily using any social media platform like-Whatsapp and since PWAs can be made available on any device with a basic web browser, its linkability supports the overall reach.
If you have further queries regarding how affordable they can be or if you are interested in making one, then you can always Hire WordPress Developers to fulfil your IT needs and additionally, we have Digital Marketing to help you reach further.
Last updated on 03/11/2021 by pen-pushers at QeWebby