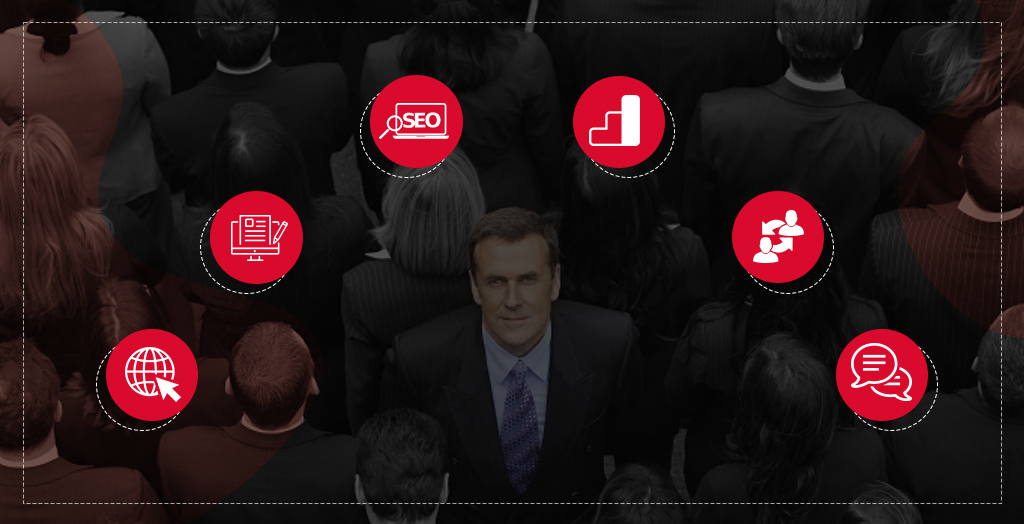 Did you know 90% of the business startups fail annually just because they lack proper tech guidance ? The use of proper technology is what enables a company to have a presence in the grid.
Modularized analytics, CRM and CMS are few of the most basic things that a business requires to increase its growth. Call it traffic, audience, or customers, all of it has a meaning only if there is a platform that connects everything. Listed below are few of the many tech-solutions that are in trend currently-
1) Coding
In today's world of synchronicities, a company requires a platform to stay in touch and share information. A website no matter static or dynamic is a must to share information and updates about your company. Not everyone has a swag like a Lamborghini. Each and every company requires advertisement and website is the best and cheapest way to do so. There are lot of ways to create a website, few of them include-
Code it by yourself
This method is used when a website requires you to have semi-permanent content, one that doesn't change over a large period of time. For example- Privacy policy, rules and regulations, etc. Meaning a static page.
Use WordPress
This method is used when your websites need dynamic content meaning you have to modify content regularly. For example: News, Spotlights, Upcoming projects, etc. It is so because WordPress allows you to create a beautiful website with just drag and drop and customizing content becomes easier.
Hire Developers
You can also Hire WordPress Developers to create your design-flexible and personalized website. This turns out to be a costly method. But you don't have to worry, we at QeWebby can help you create your own website at an affordable cost.
2) Content Marketing
For those who don't technically know what blogs are, blogs are dynamic multimedia content that appear in a reverse chronological order on your website. There are a lot of platforms that can be used to create a blog such as- WordPress and Blogger. Blogs can be used to outreach audiences at a global level to share information and updates about your company. For those who already owe static websites and want to make it dynamic for blogging, they can always reach us at QeWebby if their websites need modifying or they want to migrate their old blogs.
3) SEO
Search Engine Optimization is an absolute necessity for those who want to stand a chance in current trends. SEO helps the data of a company (over web) to stand a better chance over the grid meaning it helps them to appear first on web results. This increases the traffic visiting your website. There are currently over 100+ SEO tools available over the internet. These tools help you to find more intriguing content as an alternative for your website by replacing your words and phrases with more popular keywords and keyphrases. This will allow more people to crawl to your website and hence increase your customers.
4) Google Analytics
There are a lot of times when you have a lot of website crawlers but none of them seem to be interested. Google Analytics is a tool that allows you to figure out what kind of people are visiting your website and what people out of them are actually interested by telling you the number of clicks. Google Analytics is the best way to monitor your traffic. Moreover, it also shows enticing graphs and statistics to analyze and differentiate potential stakeholders from a normal audience.
5) Initial Engagement (CRM)
All the startups and existing companies launching new products require initial stakeholder engagement that involves introducing your new product to current markets. This can be easily achieved if the company has its own Customer Relationship Management system. Few of the popular CRM tools are Hubspot and SalesForce. These tools allow you to jot down personal notes about your potential clients separately. Basically they allow you to email your contacts with personalized templates. Moreover, you can also install plugin extensions to your CRM tool to add a new functionality to it such as- Google Analytics or Belch.io. Belch is an integration that helps you to create custom landing pages that would attract more crowds.
6) Communication, Project Management and HRMS tools
In today's world of project management that is agile in nature, meaning projects that involve a feedback system, there is an undeniable need for tools of communication (internal/external) and project management. There are a variety of tools available to help you with the same. Project management tools like ASANA or KANBAN help you to manage communication with your clients regarding customer exclusive projects like an app. These tools particularly help in managing new projects in a systematic way. They can also be used to collect customer feedback to avoid any project delays whereas; HRMS(Human Resource Management System) tools like Sapling or HR cloud are used to maintain order and engage communication inside an organization.
Moreover, communication platforms like- Skype, Whatsapp and Microsoft Teams are also a great way for staying in-sync with your project team members and clients.
Since internal and external communication is a must for a company to thrive, these tools play a major role in an organization. Do you know what's even better? QeWebby is a Full Service WordPress Agency  and always here to help you set up or update or modify any of the above mentioned technology platforms & tools to improve your business flow.
Last updated on 27/09/2021 by pen-pushers at QeWebby